Inflatable refugee tent for first aid during disaster
This inflatable mobile rescue tent is made with air column structure. It can be used in the weather of -35°Cto +65°C. It is waterproof. So You do not need to worry about the rains. Even for the snows, the inflatable hospital tent can burden a thickness of 5 cm.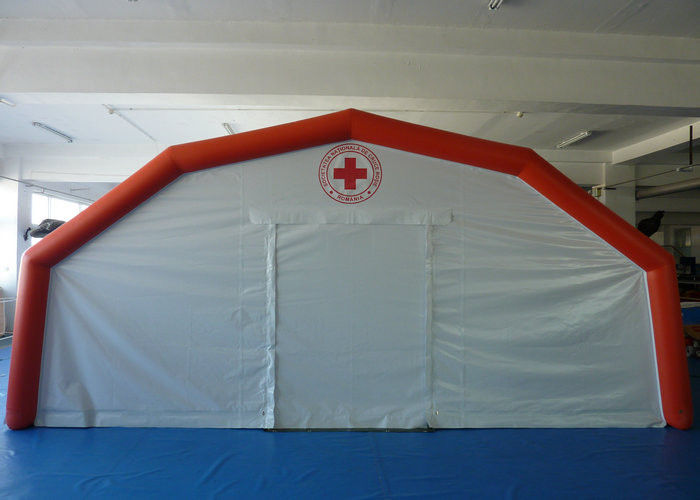 And the inflatable emergency tent is of size 10m x6m. We can give warranty of 3 years for this inflatable tent.

For more details, please feel free to contact us.
Description of refugee tents
The refugee tents have below advantages:
1. We use welding machine which come from USA has stable welding temperature, to ensure that the joint part is very durable and air-proof.
2. This is an seald tent which is inflated by air pump, you need to inflate it once. The air can stay in the tent more than 1 week each time after you close the air tap.
3. There are a lot of anchor rings at the bottom of the airtight tents to tie sand bags, the tent stakes will go with the tent.
Remark: Each medical tent/ refugee tent will be tested to check quality ensure the tent is airtight .
The inflatable medical tent is easy to set up and take down
Welcome to inquire more details.